Luna, OHBIS BISS GCHS Our Gang's Moonlight and Magic ML. She is a great dog and loves to show. This is her AOM during the National week in 2017.She was also Select at the National in 2016. That week she was also Select at one host club show and received an AOM at the other! She has gone Select at Westminster 2019 and 2020. She is now semi-retired, and is on mama duty and then recovery before coming out to play a little now and then.
Salsa, is now OHBIS GCHS Our Gang's Something in the Way She Moves ML. She had a fantastic specials career and was BV at the NOHS Finals in Orlando in Dec 2019. She has retired to the whelping box. She had 5 pups by Wizard in 2020 and present has five pups by CH Wagsmore's Bee Charming ML.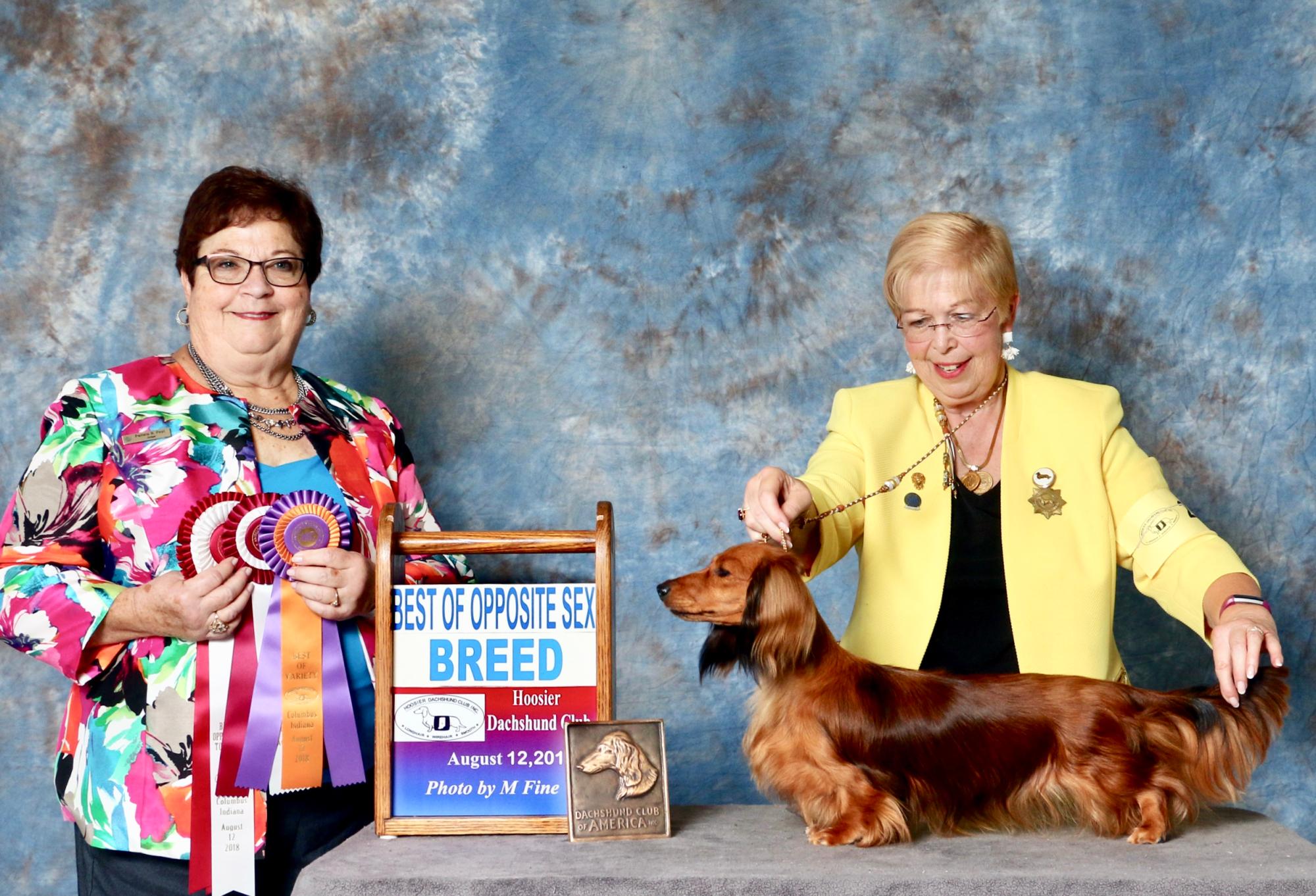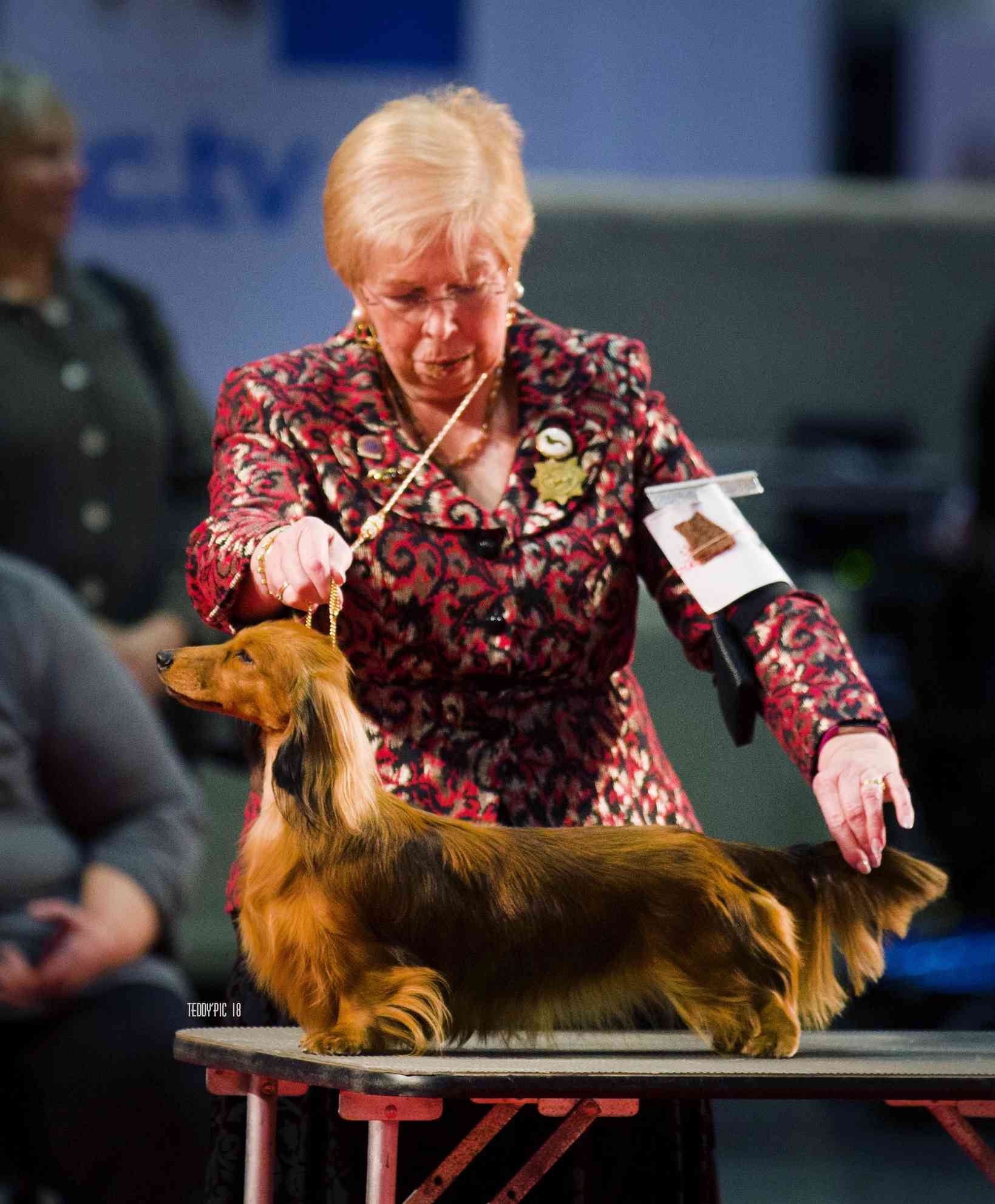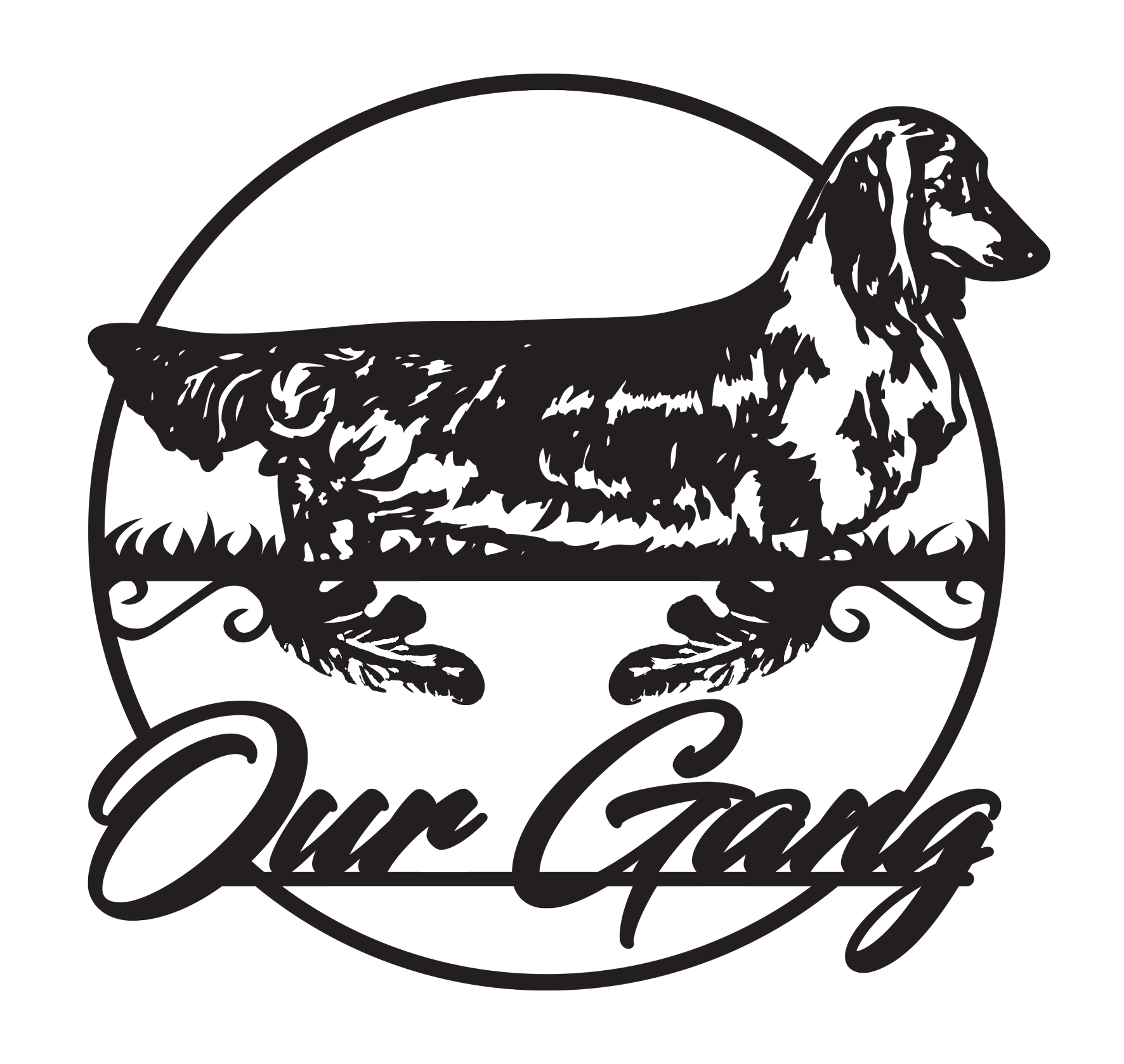 Bugle, Our Gang's Do the Boogie Woogie ML CGC, has started his show career with me and obedience trainingwith main mama, Penny Neil
Jive, Our Gang's Jivin' Jitterbug ML, already has 10 points and both major wins including a 5 point major! He is loved to pieces by co-owner and main daddy, George Catlett.