Salsa, is now a Silver GRAND CHAMPION and a new mother! She finished her show career by competing in the National Owner Handled Finals in Orlando, Florida in December of 2019. The TOP TEN OH dogs are invited to compete and Salsa WON the Variety in the Finals. She recently had her first litter of 5 beautiful pups by our Wizard and will be having a second litter. We are repeating this lovely combination.
Ginger came out of retirement at 10 1/2 and started her journey in the field trial world. This past November 4th at 11 1/2 she became my first DUAL CHAMPION! She finished her new title with two first places and was BEST OPEN at her last trial!! Then at age 12, she got her Rally Novice, CGC and Beginner Novice titles! She just turned 13 in June, 2020. I am so so proud of this amazing girl!!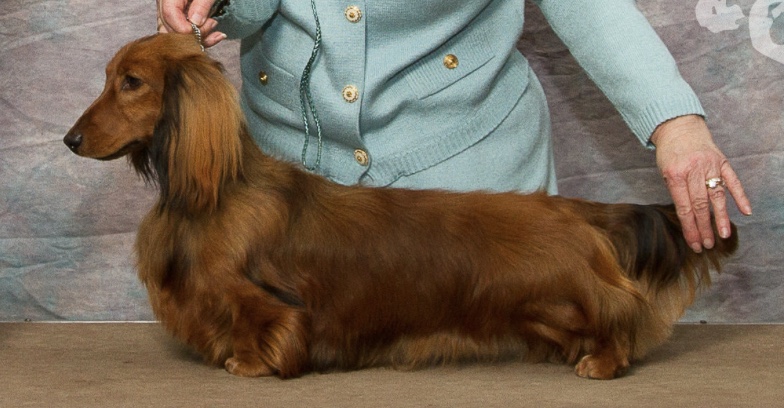 Sarge is now CH Our Gang's Move Front and Center ML, He finished with all major wins and 4 were at specialties! Proud of Salsa's brother!!
Sadie is our second Dual Champion and our first homebred Dual. We can't wait to get back out int he field with this little rabbit dog.