Ginger came out of retirement at 10 1/2 and started her journey toward her Versatility Certificate in the field trial world. In Nov, 2018 she finished her DC with two 1sts. Then at age 12, she got her Rally Novice, CGC and Beginner Novice titles! We then started Scent Work and she loves it. She has two titles and we are going for more. She is now the proud recipient of the DCA Versatitily Certificate a 15.
Billy (was Fling) is making fast progress towards his Championship. Shown here going BW at MWDC for his 2nd major. He needs 4 singles to finish.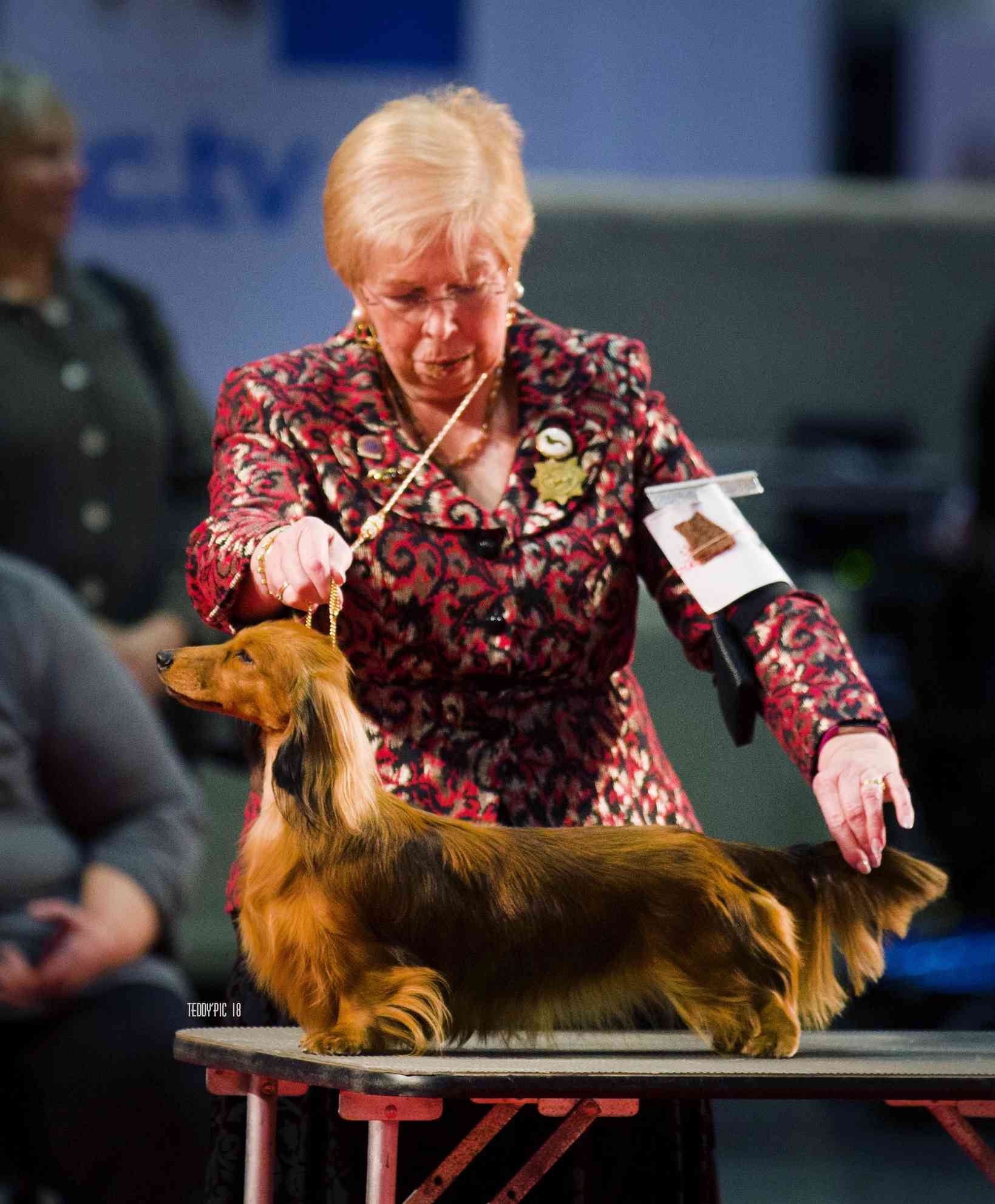 Salsa, already a GCHS, is now a Dual Champion! She started her field work with a 1st and finished in 6 trials within 3 weeks in the Fall of 2021.