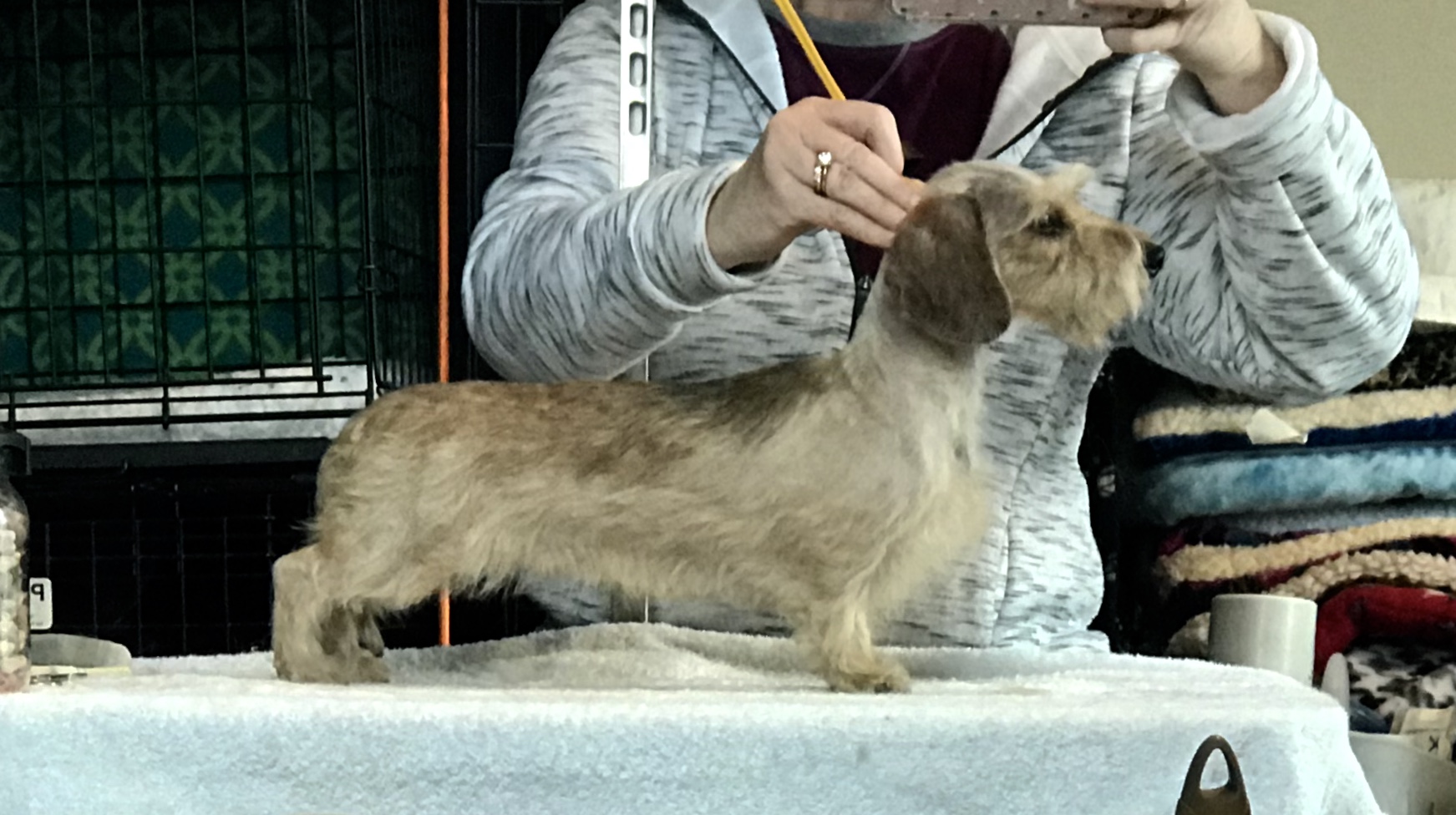 Sadie is now CHAMPION Our Gang's I Do Declare Alegna MW. She is also off to a great start on her field championship. She has only completed in this past fall's trials and has a 2nd, 3rd , 4th an NBQ for 16.5 points.
These two cuties are sisters! They turned 1 on May 11th.
Belle, Our Gang's Bless Your Heart Alegna MW, owned with Marcie Astley. Belle got a 4 point major at the Cumberland Valley DC specialty on April 28, 2018. She is staying home for awhile to mature further.
Wizard, Our Gang's Do You Believe in Magic ML, is our newest kid. We have high hopes for him!